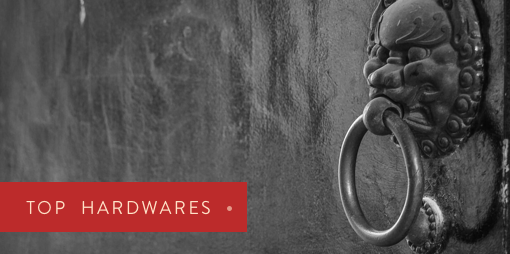 TOP HARDWARES is a company focusing on manufacturing and exporting door hinges. TOP enjoys a good reputation among its customers and partners globally including many well-known companies, because it has been dedicated to providing high quality hinges with affordable prices, and also because it has products covering a wide spectrum of sizes and different materials such as iron and stainless steel.
Ms Ye, TOP's founder, started hinge production and business since 1980s. The first manufacturing site was in Shenzhen, Guangdong. With the help of abundant local resources, the site mainly produced stainless steel hinges and the products were exported to North and South America.
In the middle of 1990s, the manufacturing plant was moved to Yangzhou, in Jiangsu province and started to have its own electroplating plant, producing commercial and residential hinges.
At the beginning of 2000, Ms. Ye invested in an iron hinge factory located in Pinghu. The factory can then serve various needs from customers including T hinges, welding hinges and other special hinges.
In 2005, Ms Ye registered the brand TOP. In the same year, Ms Ye opened a hardware shop in Yiwu market. Besides hinges, the shop also sells door locks, door knob, bolts and a series of metal products installed on doors.
TOP means Excellent, and its Chinese pronunciation has meanning of exploration and practical. These meanings nicely manifested TOP's commitment to its customers and its product quality.
With more than 30 years of efforts and persistence, TOP now has hundreds of employees with a complete system of manufacturing, management, sales and quality control. TOP partners with companies in more than 40 different countries including door manufacturers in America, supermarkets in Europe, construction companies in Japan, wholesalers in middle east and etc.
Under the TOP's second generation leadership, TOP continues providing the best hinge solutions to its customers. TOP aims at offering top quality products with reasonable prices as well as the satisfaction of its customers.